From intimate gatherings,  to elaborate celebrations,  UAW Black Lake offers unique architecture and stunning natural surroundings that provide a beautiful backdrop for your wedding. Ceremony sites include waterfront,  hilltop,  a classic mid- century reception hall with amazing views, and a picturesque club house. Combine all of this with comfortable lodging, numerous recreation activities, award winning golf course,  onsite seasonal restaurant and outstanding hospitality,  and your guests will be treated to an event they will never forget.
For additional information or to begin your wedding plans,  please call our Event Sales Manager, Cindy Gezon today at 989-733-7237
Make Your Special Event a Memory to Last a Lifetime!
Choose from a Variety of Options:
The Old Lodge


Nestled on beautiful Hongore Bay of Black Lake,  the old lodge offers the rustic charm of an old style log cabin. With its beauty and charm,  this is the perfect space to host a private wedding beach side.

Dining Hall
This magnificent dining facility is known for its panoramic views and comfortable seating of up to 350 people. Our beautiful fireplace centered in the Main Dining Room,  will set the mood for almost any occasion.

Hospitality House and Outdoor Tent
The outdoor tent area is private and secluded with beautiful wrought iron patio furniture, perfect for an outdoor ceremony or gathering. This area also includes the Hospitality House that has a two-tier deck,  bar,  fireplace, cedar tables and chairs,  large and small refrigerators and a private restroom,  a perfect space for small gatherings.
Beach House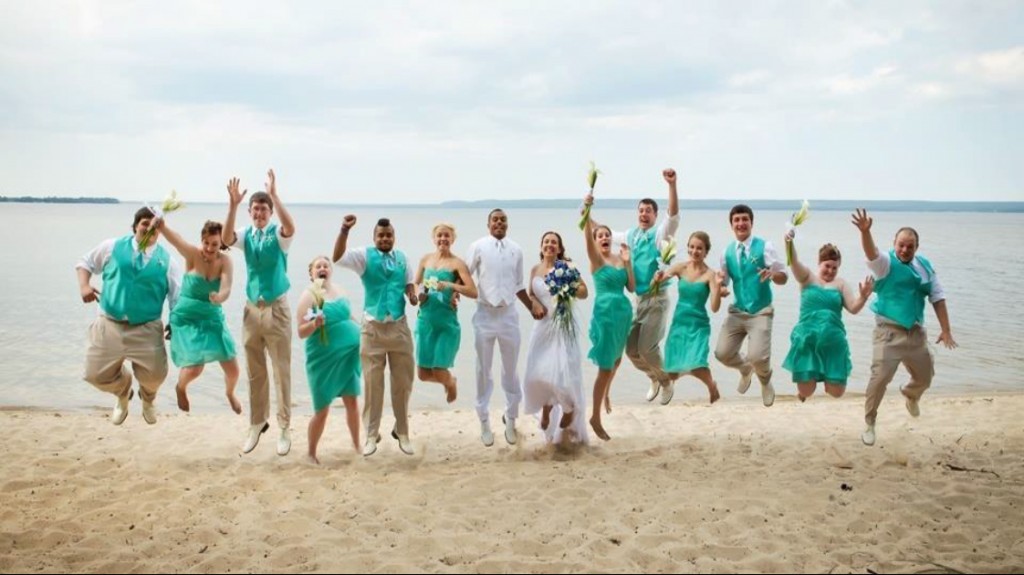 Situated on some of the best and sandiest beach of Black Lake,  the Beach House offers all the amenities for having a
beach reception or gathering. From our tiki hut, dance area, dining space,  and fire pit,  it has all the capabilities of making
your outdoor event a memorable one.
Sports Center
This spacious building can accommodate up to 180 people. This area has a full bar, cedar tables,  stools and chairs. With its wagon wheel lights,  two fireplaces,  and tongue and groove walls,  the Sports Center is perfect for a casual and laid
back event. Amenities include a private outdoor fire pit,  bocce ball courts,  pool table,  and tv's throughout the building.
Upper Lodge Conference Center
A perfect meeting space situated on a hill top bluff overlooking beautiful Black Lake. This facility has four separate
classrooms with breakout beverage areas suited for any kind of function you may have.
Call the Event Sales Manager, Cindy Gezon today at 989-733-7237