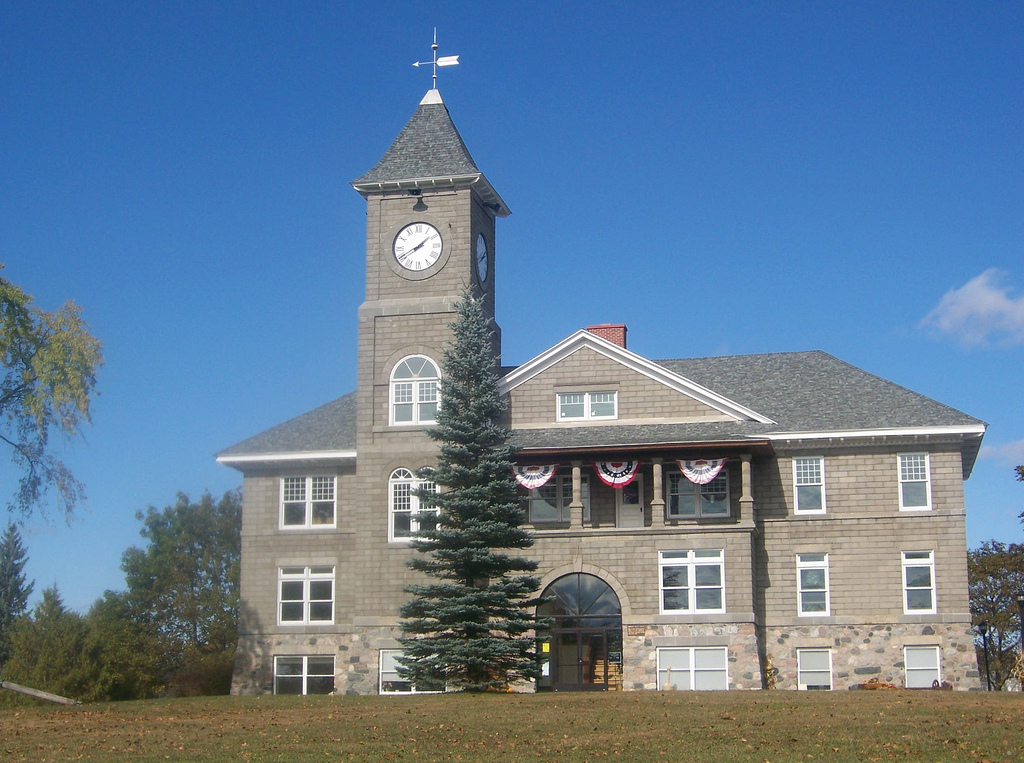 Onaway Historical Museum Located in the historical Onaway Courthouse, the museum hosts artifacts related to the Lobdell-Emory Plant that burned in 1926. At that time "Onaway Steers the World" was the slogan for the plant, which was the manufacturing site of wooden steering wheels for the American automobile industry. The Courthouse has gone through a community-sponsored restoration.
Courthouse: Restored 1909, the Courthousenow houses the city offices, the Chamber of Commerce, the Onaway Branch of the Presque Isle District Library and the Onaway Historical Museum.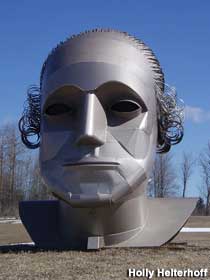 Chandler Park is the city park named for the Onaway's founder, Merrit Chandler. It is located one block from the newly restored courthouse. The park has also recently been restored to its 1920's glory for all to enjoy a stroll in the park or settle down for a pleasant picnic. The park is the site the annual Christmas tree lighting ceremony where dozens of Christmas trees glow with Holiday cheer. A pavilion and play area are among other amenities.
Metal sculptures, including George Washington, a giant eagle, the Arm of Liberty and a giant butterfly may be visible on M-68, the restored courthouse or around the area. Giant metal sculptures were fabricated at Moran Iron Works of Onaway founded by local businessman Tom Moran.
---
Additional Resources: