For corporate retreats,  team-building events,  training sessions &  more,  the Center provides a comfortable meeting environment in a beautiful setting with the latest technology to meet your conference needs.
The Center is the ideal setting for company retreats,  conferences,  organizational meetings,  family and class reunions,  and everything in between.
At UAW Black Lake Conference Center,  the natural surroundings provide plenty of outdoor activities for visitors to enjoy.  The Center is guaranteed to provide a positive and productive atmosphere for your event.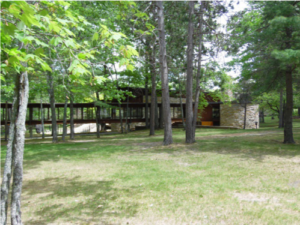 The Center is made up of several buildings,  elaborately connected by covered corridors and winding paths between structures made of glass,  stone,  brass,  and wood.  Its airy design brings nature in and guides you through the surrounding woods leading you from lodging,  to the world-class gym,  to classrooms and the Dining Room, without ever stepping a foot outside.
Our Center staff is prepared to handle groups both large and small.
The Center is easily capable of accommodating groups as large as 320 in its Lecture Hall,  which is equipped for sound,  as well as,  video presentations. The Center's meeting rooms are outfitted with:
LCD projectors
Video playback amplifiers
Speakers
Microphones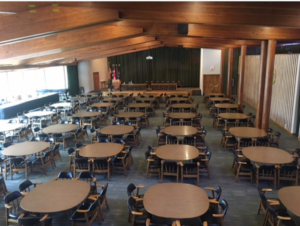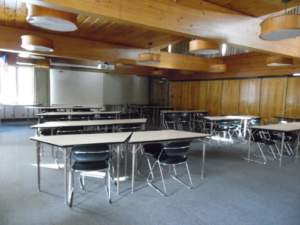 Classrooms are also furnished with dry-erase white boards and flip charts with markers,  accommodating any type of meeting you have in mind.  With its classrooms,  library and book store,  the Education Building is the working hub for educational and training programs.  The Education Center is ready to meet any of your needs with nine fully-equipped classrooms and seven satellite classrooms for breakout sessions.  Onsite technical support is also available.
Visitors can choose to hold meetings in the main Education Center or at the Upper Lodge Conference Center.  A shuttle bus is available to transport guests around the Center.  Visitors leave the driving to us when you are here at the Center.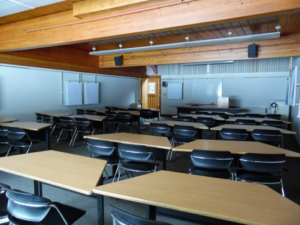 The Center can provide overnight accommodations for up to 395 people.  Meal packages are available for groups,  with larger groups dining in the Center's main Dining Room and partaking of the delicious offerings from the buffet.
For more information contact the Education Office at 989-733-6311